Up Close and Personal with Brad Teare
10/19/2017
Up Close and Personal with Brad Teare
"Art is long and life is short," says the upcoming featured painter, Brad Teare whose work will be featured at the Leopold Gallery's Fall Show Friday, October 27, 6-9 PM.
Teare grew up in Manhattan, KS where land and space were formative and inspirational. Teare's high school days were spent on homemade rafts moving down the Big Blue River. From Manhattan, his passion for the outdoors and adventure took him to Idaho and the Cascade Mountains where he worked to help build the Pacific Crest Trail and continued to hone his skill for landscape painting. Originally an illustrator, Teare studied at Utah State University and has evolved to his current pallet knife technique having been keenly influenced by Vincent Van Gogh. Additionally, he was inspired by Camille Pissarro, William Wendt, and Edgar Payne. American painter Rockwell Kent lit a path of power and rhythm for Teare's work as well. Teare's blog and Youtube channel, Thick Paint, chronicles his journey with technique and mediums and has over 2 million worldwide viewers.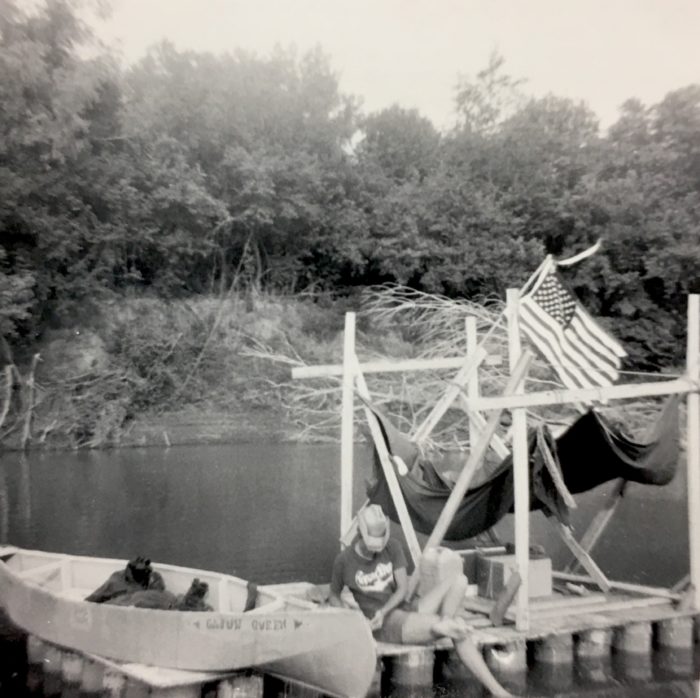 Teare on homemade raft near Manhattan, KS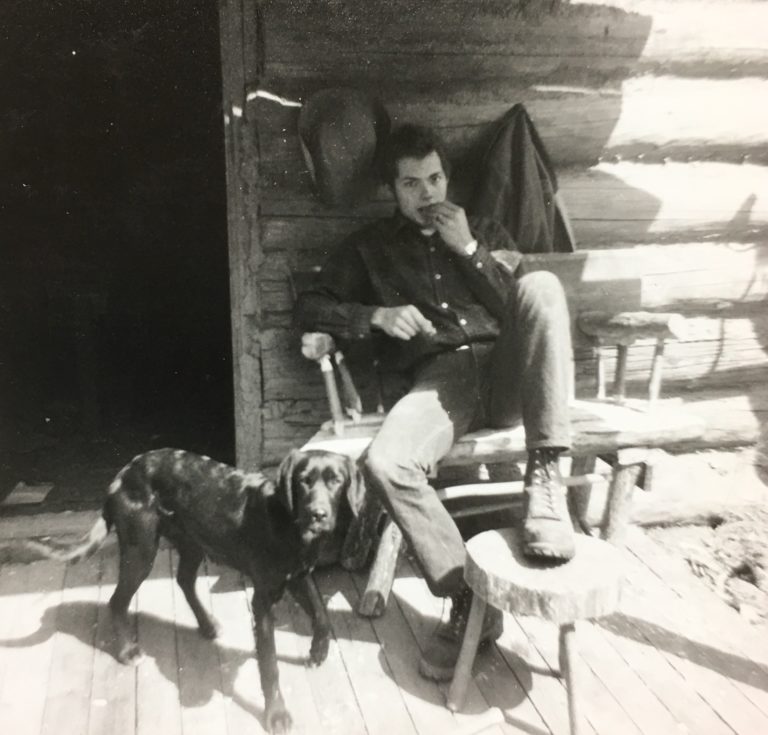 Teare in front of self-made cabin
His paintings were featured in Gulf Connoisseur, an elite Dubai journal. Teare was commissioned by Christopher Forbes, Vice President of Forbes magazine, to paint on Forbes' ranch in Southern Colorado. That work led to a stint at the Forbes Galleries in New York.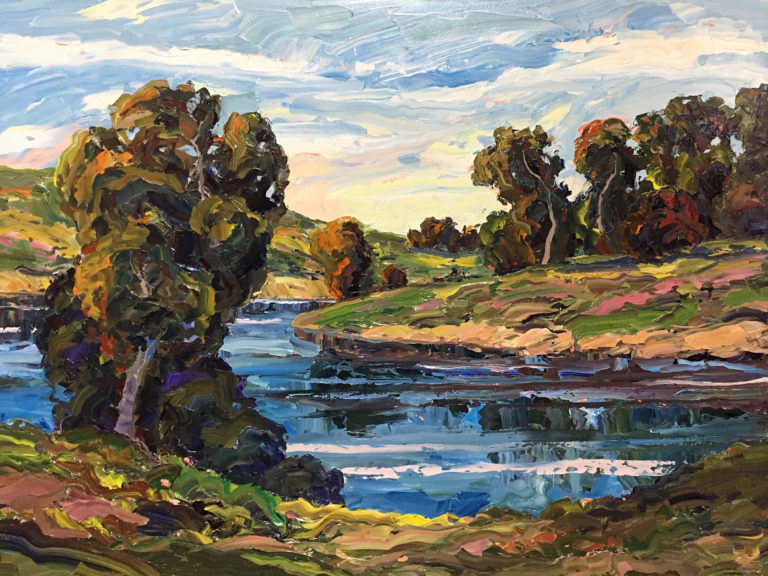 Teare currently has studios in Providence and Salt Lake City, Utah where he lives with trompe l'oeil painter and wife, Debra and "sometimes too smart" part beagle/blue heeler, Pixel!