The Abstract Seascapes of Nicholas Kriefall
8/23/2016
The Abstract Seascapes of Nicholas Kriefall
According to Artist Nicholas Kriefall, his current body of work featuring abstract seascapes is based on "…the relationship between land and sea, whether hostile or dependent, and the delicate balance of one's need for the other, as well as those that call this union home."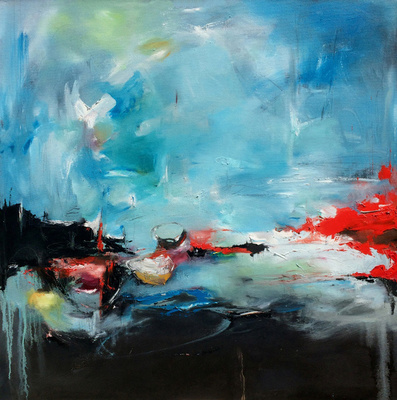 Born in the Midwest, Nicholas Kriefall's travels as a child propelled him to the coast. The mystery and the enchantment of the sea always drew Kriefall to this specific genre.
Additionally, the varied thickness and layering within the paint application adds a dimension to the surface of the canvas, much like the ever-changing and tumbling, tulmultous sea.
Kriefall allows the paint to drip in his work, granting the medium freedom reminiscent of Jackson Pollock, who's signature style featured the use of 'drip painting.'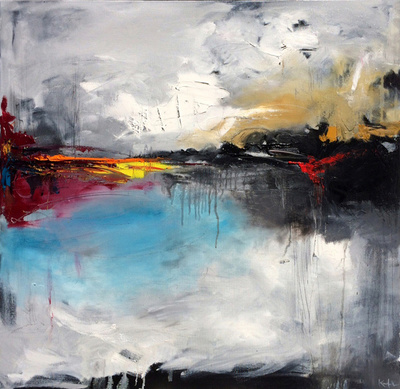 Furthermore, Kriefall's abstract seascapes evoke a particular feeling; there is a push and pull in the stability of the image. Evocative of the Romanticism movement during the late 18th and early 19th century, Kriefall's work targets the uncertainty of nature and the power of the elements. Much like the sublime, these paintings evoke the same sense of awe and fear described by Immanuel Kant and Edmund Burke.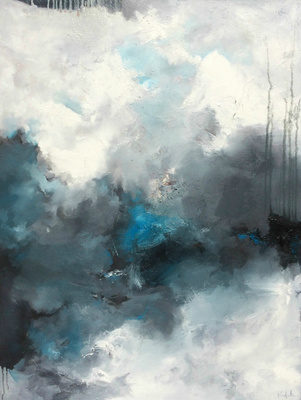 As Kriefall explains, "I explore the comfort and animosity of a place revisited or newly imagined, continuously experimenting with these elements and incorporating a certain emotion as a map spills from mind to canvas."
If you would like to see more of Nicholas Kriefall's work, click here to head directly to our website, or stop by the gallery at 324 West 63rd Street, Kansas City, Missouri.
www.leopoldgallery.com 816.333.3111
As always, don't forget to live inspired.
By Hilary J. Cole