KC Royals World Series Mural: Limited Edition Prints
7/27/2016
KC Royals World Series Mural: Limited Edition Prints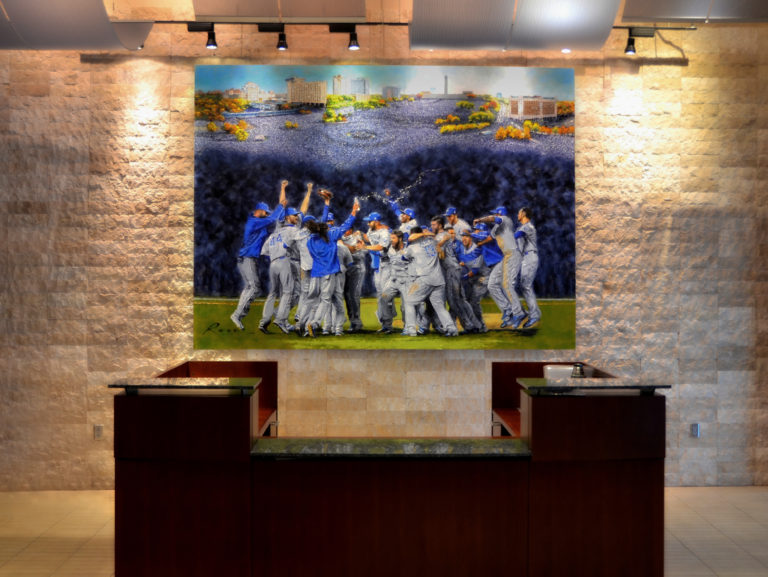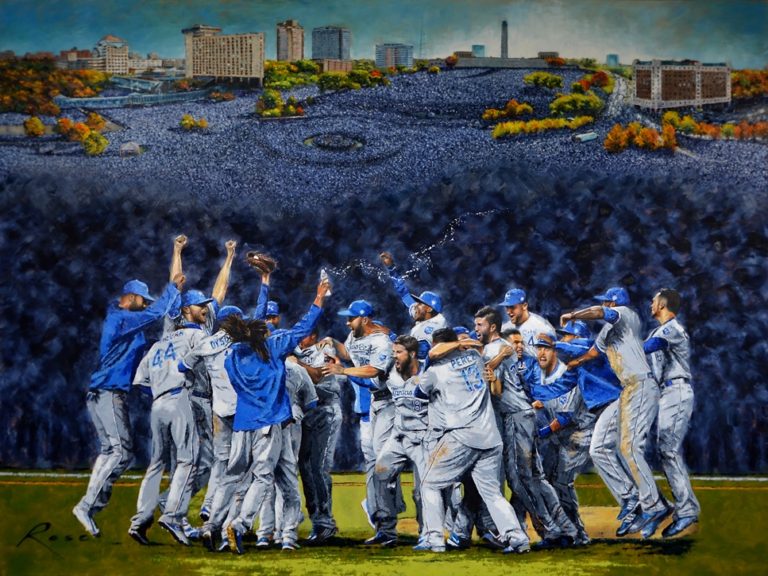 LEOPOLDgallery has been creating art for the Kansas City Royals and Kauffman Stadium since 2009. After the Royals won the 2015 World Series, we approached them about a mural that would celebrate both the team and city. We recommended local artist William Rose, and the concept of the team rushing the mound at Citi Field in New York, combined with the celebration in KC, where 500,000 people swarmed Union Station to celebrate the team. The Royals loved that concept, and William went on to create a painting that has since become iconic.
The FOREVER ROYAL WORLD SERIES MURAL has been celebrated in the press, by the team, and thousands of fans. Each of the limited edition prints are made of archival materials designed to last for generations. Players such as Eric Hosmer, Salvador Pérez, Alex Gordon, and Mike Moustakas have acquired large prints for their homes, as have scores of our clients.
Buy yours online. Or if you'd rather come in to browse, you can find all options in the gallery. We offer a Framed Print on Heavy Archival Paper, an Archival Gallery Wrap Canvas, or a Print on Archival Paper Ready for Framing. A percentage of each sale goes to Royals Charities. You can find us at 63rd and Wornall, just south of the Country Club Plaza in Brookside. Thanks so much for visiting our site.